True Fonts with different sizes can be showed on panel, Windows BMP file can be read into application, Preview function simulates what you want in advance.And edit program off-line. Make cartoon easily with sample function, show, mirror, slide, multislide, etc.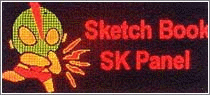 LED Type

Indoor

2.8, 2.9, 3.8, 5, 10mm

Semi Outdoor

9, 10, 13mm

Outdoor

10, 13, 15, 16, 18, 22, 26, 28, 30mm

Color
Red, Green, Blue
Cabinet Size

W: resolution of width+8 cm
H: resolution of height+12cm
D: indoor=7.5 cm, outdoor=20 cm

Function
Text, Graphic, Animation
Language
Universal Languages
Installation sites

U.S.A., Canada, South America, Europe,
Middle East, Australia, Southern East Asia, Japan & Taiwan

Characteristic

User friendly

Working Environment

Program developed on Windows application software.

Available site

Public place or front store, Airport, Station ...